Leather Feathers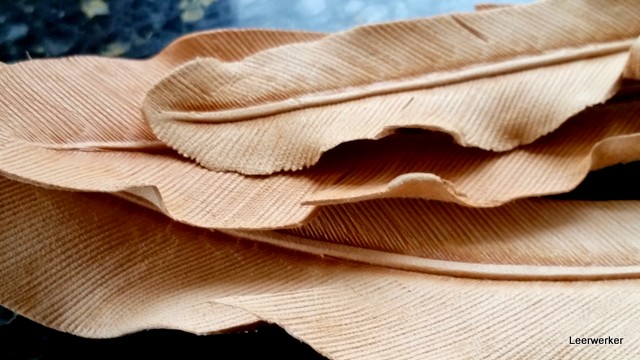 These feathers are individually hand tooled, cut free and dyed.  No two feathers will ever be the same.
Current colors are natural, white and white/black tipped and brown.  Bulk orders will ship with a variety of colors.  See further down for BULK ORDERS.)
The natural feathers are unfinished - this allows you to paint them with your own colors and designs (acrylic paints are recommended).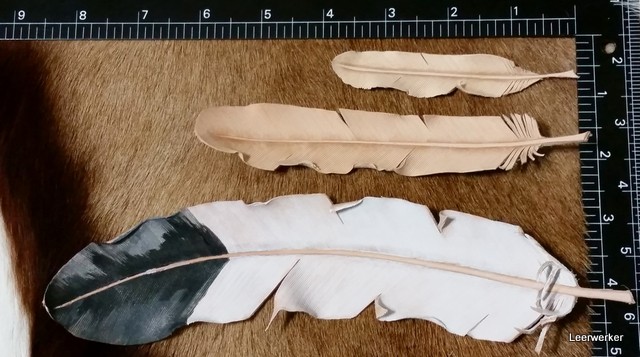 The small feathers are 5" or less, the medium feathers are from 5" to 7" and the large feathers are from 8" to 10" long.  For longer feathers, please contact me via email.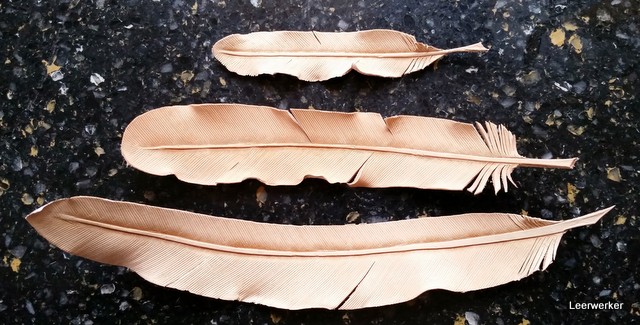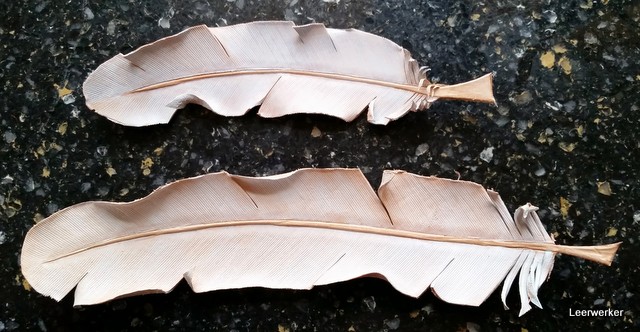 Miniature Leather Feathers
These are small enough to be used in leather earrings and other jewelry.
Bulk orders
Bulk orders will be done in batches of twenty feathers at a time.  Please add a note of the color and sizes you would prefer.